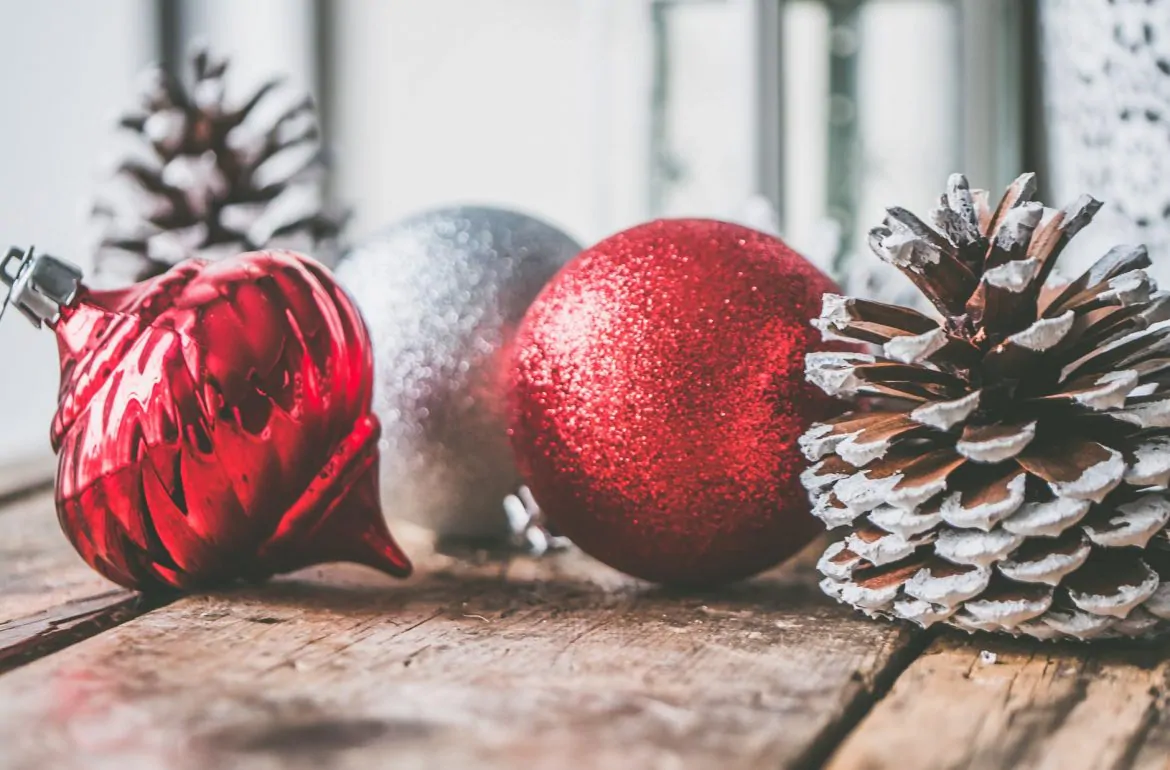 Here we are diving head first into one of our favorite months of the year – wasn't that incredibly fast? It's certainly cliche but time flies. And for some reason or the other, we still find ourselves empty-handed and hunting for gifts just a few days before Christmas. Even if you do not celebrate, here are some lovely ideas from www.decortique.co to gift your loved ones any time of the year:
We cannot get enough of these and nor can our fans! The Celeste Agate Coasters come in a set of 4 pieces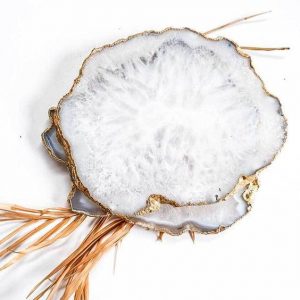 and are ideal for gift-giving. These luxurious slivers of agate, a variety of the quartz stone, is delicately cut to reveal the natural pattern of the stone. Rimmed with gold, the coasters are the envy of your friends you've had over for dinner recently.
For the book lovers or heck just decor lovers; the Peaks Bookends are designed and elegantly handcrafted by Thai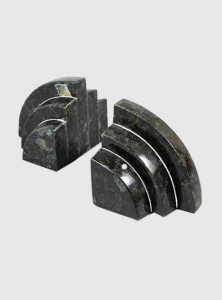 designer, Khun Ong. They're slick and chic and make a great gift for her or for him. These also make great statement pieces for a coffee table and of course, bookshelves. Priced relatively well at just under US$ 100, these are for the sophisticates in your crowd.
Definitely a show stopper, the Anatalia Lace Platter, is a ceramic platter with a delicate lace pattern embossed. We have heard such rave reviews from our fans about these platters that we couldn't resist putting it on our 'must-have' list (yes, even if this means gifting it to yourself!). Due to the tight schedule of our artisan toiling away on this, please do book in advance to get yours in time! Alternatively, you could also check out the Anatalia Lace Tray which is equally beautiful.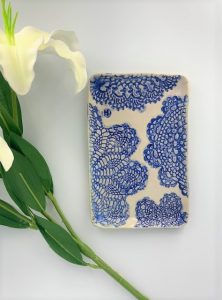 This might not be the most obvious choice when selecting a gift. But, think about it, it's stylish, it's easy to clean and it's a practical use for any home. Believe us when we say, everyone is thankful to receive one. The best part about these mats is that they come in a range of sizes:
90 x 200 cm.
150 x 240 cm.
180 x 270 cm.
Even if you chose the smallest size, your recipient could even find use for it in their kitchen if they really wanted to! Made with a recyclable plastic material, this floor mat not only looks good but is a sustainable piece for your home as well.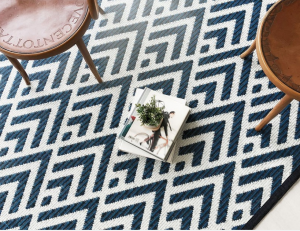 Minimal and luxurious are two very apt words when describing the Zahra Jewelry Boxes. Available in round or square shapes, the boxes are deep enough to hold chunky jewelry, keys and other accessories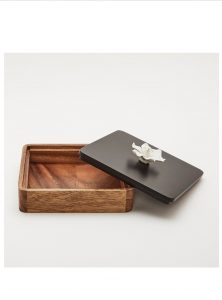 you want kept tucked away in something beautiful. These are ideal as Christmas gifts as themonochromatic color scheme allows for it to be suitable in most homes.
There you have it, our top 5 picks from www.decortique.co. We hope you enjoyed our list and may find it useful during your quest for the ideal gift during the holidays. Take a browse through the other items that are available – you never know what other fabulous finds you may uncover. If you have any questions or inquiries for larger quantities, please drop us an email at [email protected].
Happy Holidays!
---